Archive for the 'reviews' Category
For some reason, my micro-blog isn't working this evening, so I will post this in the main page…
Two diametrically opposed films in the same post. This week, I rented two films: Paris Je t'aime and Eastern Promises on DVD.
Paris Je t'aime was a collection of short films dealing with love and/in Paris. Some were excellent (in particular the segment Place des fêtes about a Parking attendant stabbed who had fallen in love with the paramedic who administered to him as he died and Alfonso Cuaron's single-shot segment that insinuated a daughter's difficult relationship that was revealed to be a new child instead) most were middle of the road. I would give the whole a 75 (+/-3), but a few deserved 90+ (like most short film compilations, the quality differs radically between segments).
I was underwhelmed by a History of Violence, Mortensen and Cronenberg's last collaboration, but was pleasantly surprised by the understated, subtle quality and lack of pretension that permeated Eastern Promises. Mortensen's character's background and aspirations are revealed slowly throughout the film, and the end does not definitively force the viewer toward a judgment on his or other characters, leaving entire events and storylines to speculation and thought. An excellent flick. I would give it an 85 (+/- 2).
Alameda Antique Fair, originally uploaded by pressuretobear.
The first weekend of every month, there is an antique fair at the closed Alameda Point Naval Air Station on the island on which I live. I have seen the signs numerous times, but, until today, I had no idea the wonders that lay in store… Realistically, it is a flea market for antique dealers to sell their wares, which just happens to have lovely vistas of San Francisco and the Port of Oakland. The admission is $15 to $5 per person, depending on how early you enter. My wife and I meandered into the event through the loading area, so it was no charge on this particular day.
I took the opportunity to shoot some pictures at the event, and they turned-out quite well due to the ample and bright mid-day light.
The event featured many things to photograph, from the random assortments of dilapidated items:
To the wide variety of disembodied faces and torsos:

It was a lovely day to stroll for several miles, picking through piles of random things for hidden gems, with some of the best visibility I have seen of San Francisco from the island. I would recommend this event highly for the amateur photographer, antique junkie or people-watcher, as there is ample subject matter for each of these types…
If you don't gamble or enjoy B-List performers, Las Vegas is a boring place…
Somehow, I took a shot of my rental car's steering wheel while trying to take a shot of something else… I think this is a pretty good recap of my trip. Trying for one thing, I get another…

I stayed at this lovely hotel, I took this picture during the five minutes of rain Vegas received in the last month or so. It is disturbing that even when it is raining, it still sucks out your moisture… Not the best picture, but everything looks good well-lit and in the dark…
I hit a couple brewpubs, one was good, the other was just fine.
First, the good… I went to the location-unaware Chicago Brewing Co.
They had a decent menu with a variety of pizzas. The pizza was good, but the beer was much better. Their sampler was nine 5oz beers for $9. The bottom row was old standbys: wheat, pale, IPA, etc., but the top was dominated by fruit beers. The cherry beer I did not like (tasted like cough syrup), but there was a honey beer with a 12% alcohol content that was smooth and warm with a nice taste that hid the high alcohol content. There was also a vanilla wheat that was quite good. Excellent presentation of the sampler:
The mediocre was the Triple 7 Restaurant & Microbrewery located in the Main Street Station Casino in Downtown Las Vegas.
Not bad beer, just not very exciting. They had the following: High Roller Gold, Royal Red Lager, Market Pale Ale, Blackchip Porter and a seasonal Pumpkin Beer, that wasn't bad. The beers were all between 4 and 5.6% alcohol content and were fairly representative of their type. The interior displayed the tanks and such associated with brewing and the walls were covered with LCDs playing sports (I sat in front of one showing extreme fighting on VERSUS).
All-in-all, a fine trip, albeit dominated by 14-hours-a-day of working. I had planned on trying all six non-chain breweries in LV that I have not been to previously, but my compatriots were not up to the challenge… I am sure I will have another opportunity in the future.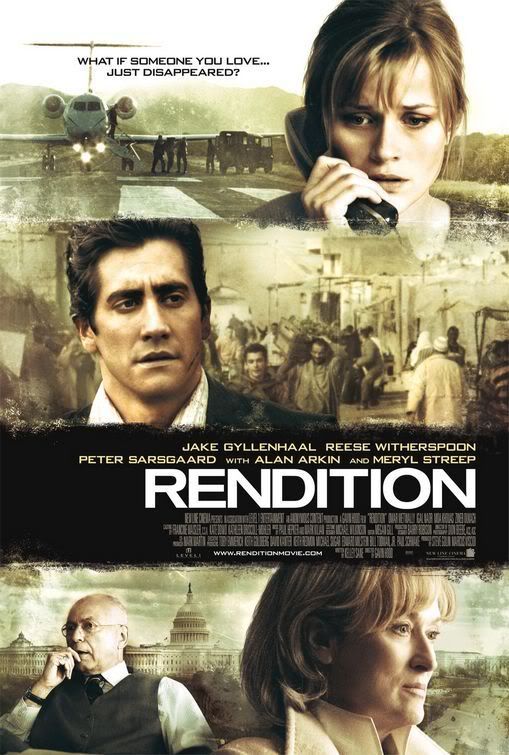 Every time I see a poster for this film, I cannot believe that they didn't go with the one word review on the poster. The single word is filled with innuendo, multiple types and layers of entendre and mocks the euphemism for torture that the film's title is implying. I chuckle to myself every time I see the poster; I am sure I am not the only one…
I realize now that my hotlink showed a website URL… I should really check posts without having turned off referrers…